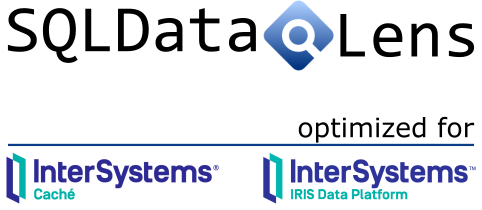 Download SQL DATA LENS and get all the special features for using with InterSystems Caché and InterSystems IRIS.

If you have a license key, you can immediately unlock the full power of SQL DATA LENS.
SQL DATA LENS Packages for Windows
Download Portable ZIP-File for the MS Windows 64bit platform
Windows 64bit
Download Windows installer for MS Windows 64bit
Windows 64bit Setup
Read here about the latest features in this release
If you know SQL DATA LENS already and you want a license, please read here more about purchasing the Professional edition.